Guest Teachers Coming Soon
Take this opportunity to learn from renowned quilters who have a passion for creating beutiful projects with fabric
Learn from Karen Gibbs, the Design Director for Banyan Batiks.
This dynamic Lonestar quilt, fills up the space, in this case, the diamonds, with the movement of color. This quilt is made easy using 2 ½" strips and can be done in a quilter's weekend! Choose your strip set and background fabric, reserve your choices in setting and border fabrics until you have your diamonds pieced.
Karen will be in-store from 12:00 PM - 2:00 PM for any last minute fabric assistance you may need.
Below is the schedule for all 3 days:
1/18/2312:00 PM - 2:00 PM - last minute fabric assistance
2:00 PM - 6:00 PM - 4 hours of class time
1/19/239:00 AM - 1:00 PM - 4 hours of class time
1:00 PM - 2:00 PM - lunch time
3:00 PM - 6:00 PM - 4 hours of class time
1/20/239:00 AM - 3:00 PM - 6 hours of class time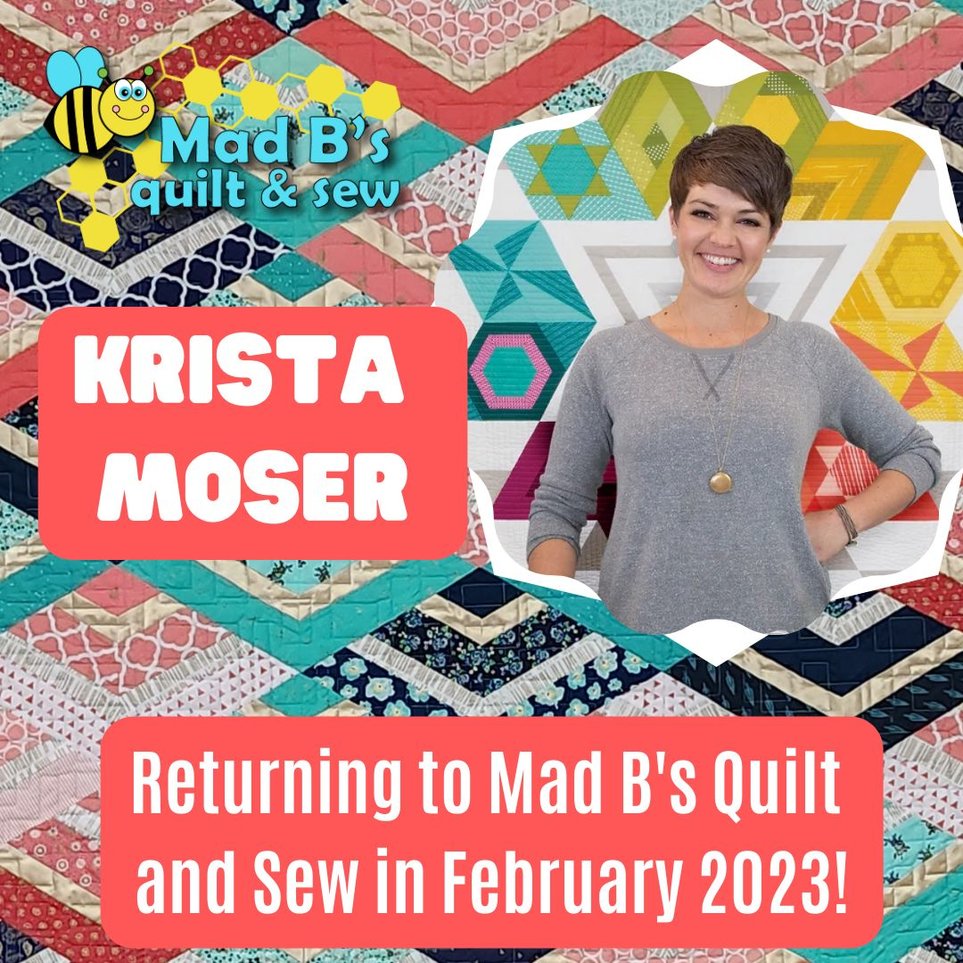 Krista Moser is the creative force and inspiration behind Krista Moser, The Quilted Life. A sewing enthusiast and quilt pattern designer, she has published more than thirty patterns since 2016 with more in development.
She is the designer of the Creative Grids 60 Degree Diamond Rulers and has been teaching sewing and quilting lessons for more than twenty-five years. Her work has been featured in quilting magazines, published in books, and hung in prominent quilt shops around the country. She is wild about all things quilting and loves to share her passion.
Take part in upcoming events at Mad B's Quilt and Sew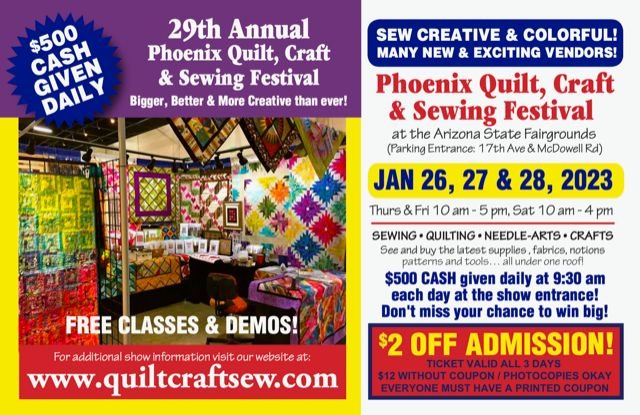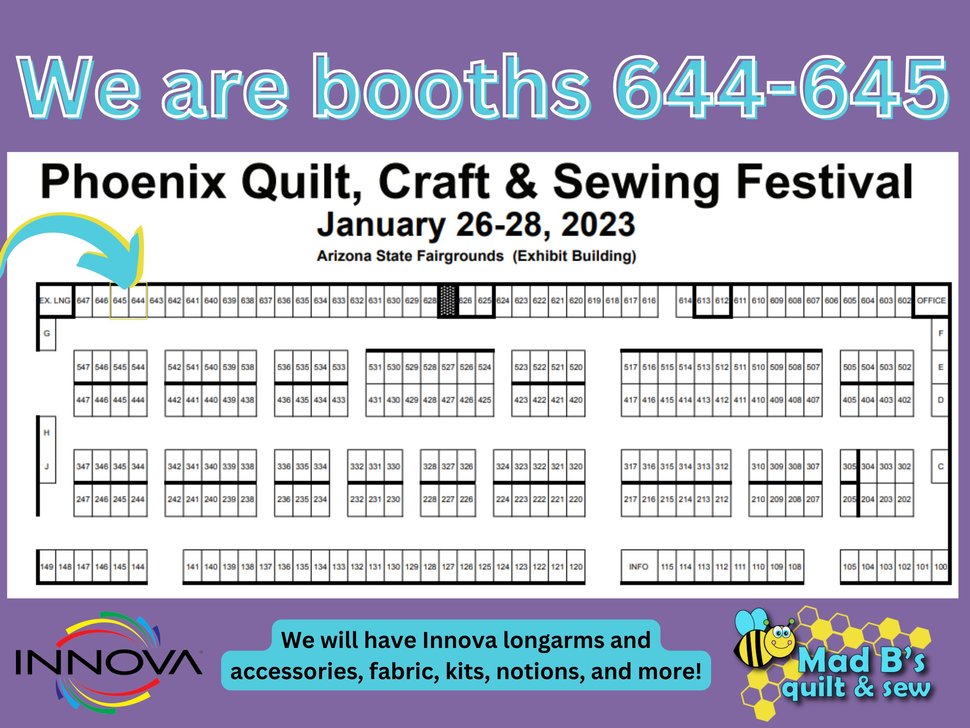 Get Your Tickets Here!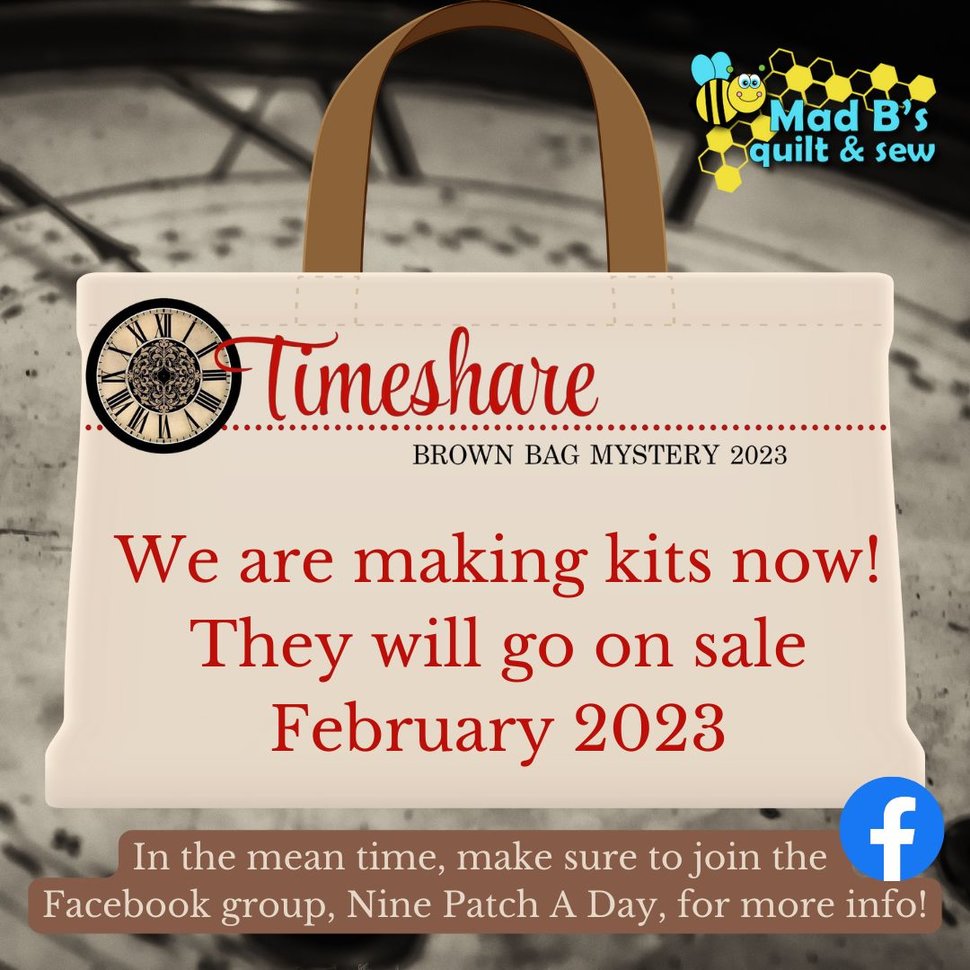 What is the Brown Bag Mystery?
This is a mystery project managed by Karen Montgomery of the Quilt Company. You buy a kit from a participating shop and then will receive weekly clues (pattern instructions) on how to complete each step of the project until it is complete! Only select participating shops are allowed to offer the kits and clues for the mystery quilt and we are one of those shops!
How do I sign up?
We will let you know when kits are available for purchase. Once you purchase a kit, you are all signed up for the mystery project! Your kit will include the first step of the mystery quilt project and all of the fabrics you will need. We will ask for your address so we can mail the rest of the clues to you over the coming weeks!
When does it start?
This year's Brown Bag Mystery will begin in February 2023 when the kits become available.
Follow us on Facebook and Instagram to be the first to find out when kits are available!
Bee a part of the planning!
You can request a class, a guest teacher, or whatever else you want to be a part of the Mad B's Quilt and Sew Calendar. Just fill out the form below!